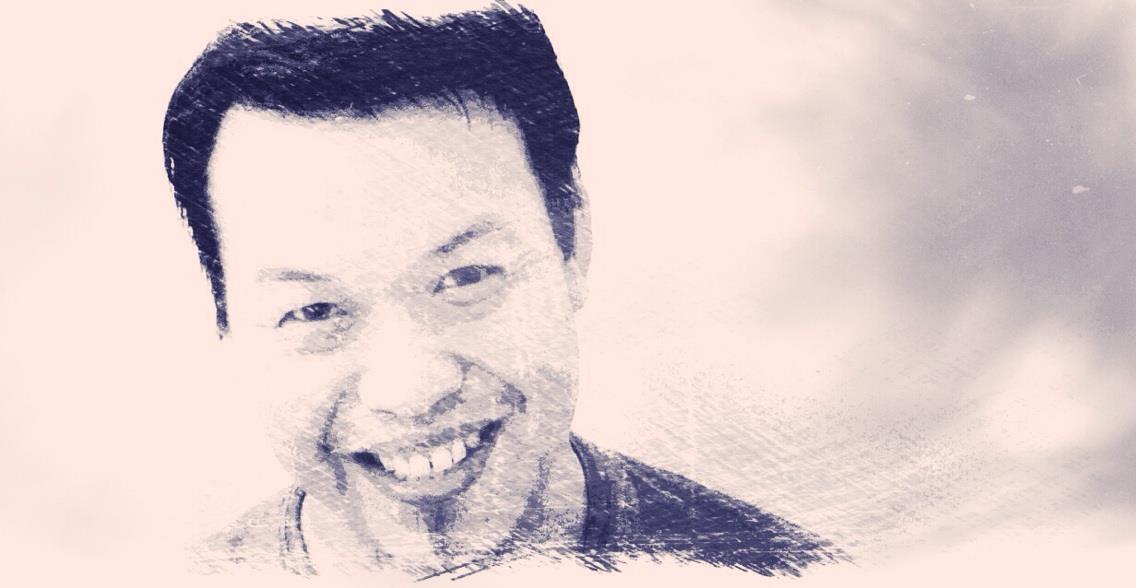 The Torn Images
is an indie/alternative rock duo formed  in early May 2012 in Fountain Valley, California. The group consisted of singer-songwriter Briand Arabaca (vocals/guitars) and Jayson Thompson (drums).The band's influences ranged from alternative rock, British romantic movement (80's new wave)/mod revival, and indie folk rock.
The collaboration with OCMA (Orange County Music Awards) 2013 nominated producer Jon O'Brien and live sound engineer/drummer Tyler De Young in October 2012 created a unique sonic vision which is translated into a pure aural bliss. Hence, the production of the Torn Images' first EP called The Dawning commenced with relative ease and impact.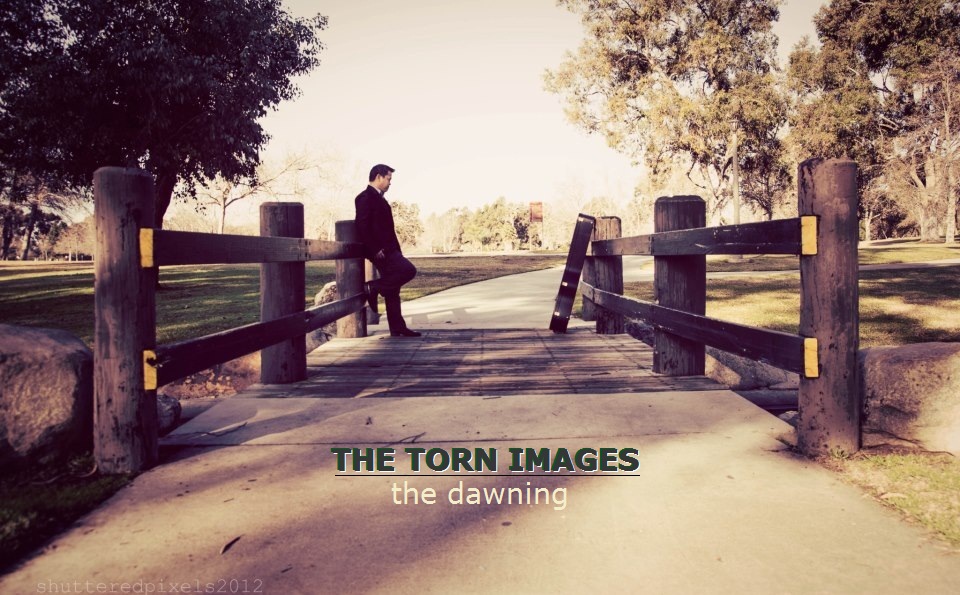 The delivery of such diverse palette of sound inherent on the band, is evidently heard on songs like: "Scent of Summer", "Path of Resolution", and "The Sun and The Downfall".
The
Dawning EP
received critical praises from music press. A noted music critic/reviewer Alexa Spieler reviewed, " The Torn Images provide listeners with insight into what the band is made of and the potential the band possesses. Though aspects aren't entirely perfected, The Torn Images display that they aren't following restrictions and don't intend on following one-set path. Rather, the band intends to expand their musical horizons and to explore different materials, while remaining true to their musicality and artistry. An insanely connective, musically unique, and captivating release, The Dawning - EP is a strong, solid foundation for The Torn Images to unleash into the world." A journalist and freelance writer from Knoxville, TN named Alec Cunningham of BLANK newspaper wrote, "All things considered, The Dawning manages to maintain a retro vibe about it while also sustaining a distinct diversity. They do this by transcending both multiple genres as well as multiple eras with their sound, allowing their fan base to extend through various genres and age groups also."
On May 2013, drummer Jayson Thompson officially left the band and moved to San Diego for personal reasons. This left Briand Arabaca with a strong resolve, to continue that musical vision and aspiration by himself. The Torn Images became his alter-ego.
On June 2013, Briand Arabaca collaborated again with Jonathan O'Brien as the producer, and together with Tyler De Young as the drummer. The first phase of the new recordings commenced at The Music Box Studios (Tustin, California). The proposed title for the second EP of The Torn Images is "Bound for The Morning Sun", expected to come out this Fall 2013.
On November 2013, The Torn Images second EP, "
Bound for The Morning Sun
" was released which included the catchy single, "Back To You" and a ballad called "Come Alive".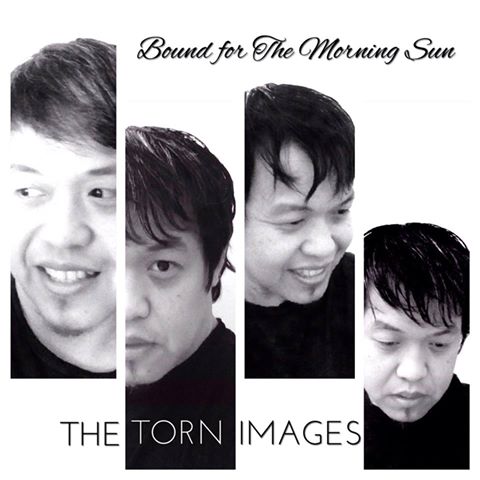 The Torn Images is back to the studio again in August 2014 for a first full length album recording with producer Jonathan O'Brien (who recently won the OC Music Awards 2014 "Best Producer"). The avant-garde drummer Tyler De Young will join in together with multi-instrumentalist Andy Hernandez (currently the monitor engineer of Grouplove).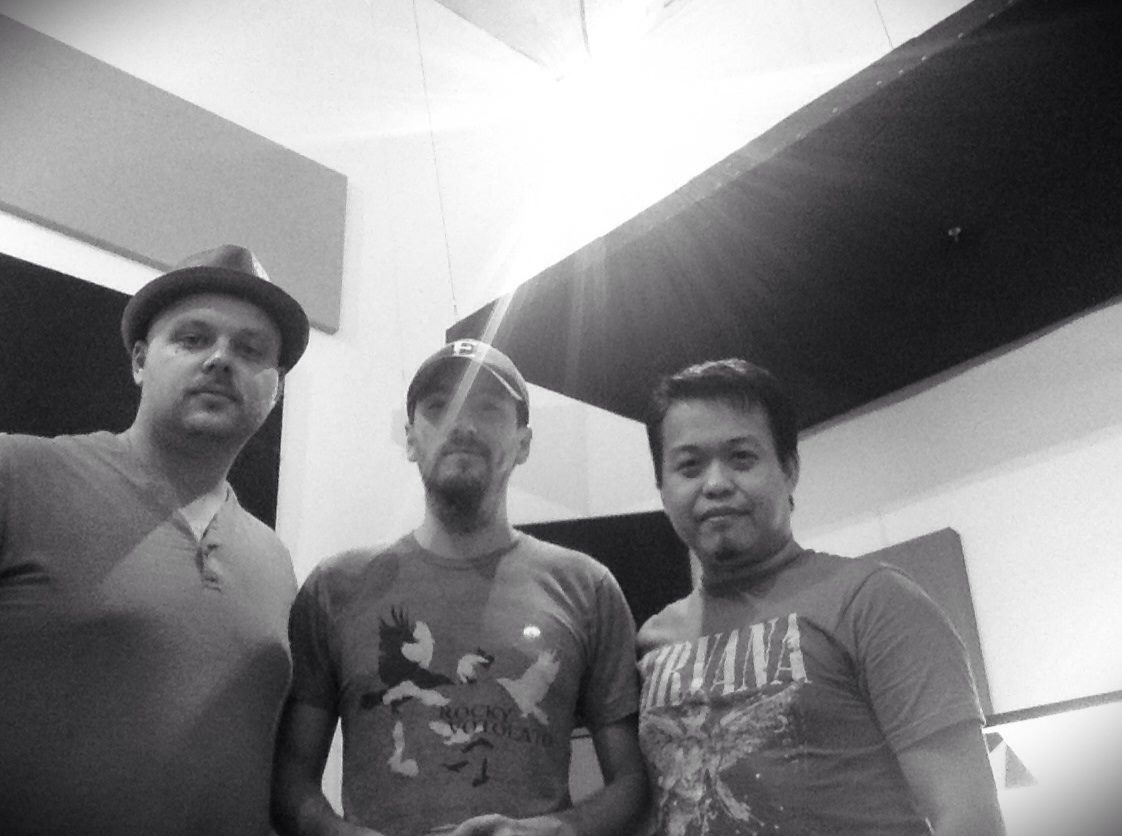 Tyler De Young (drums), Jonathan O'Brien (producer/owner of The Music Box Studios in Orange County), and Briand Arabaca (aka The Torn Images)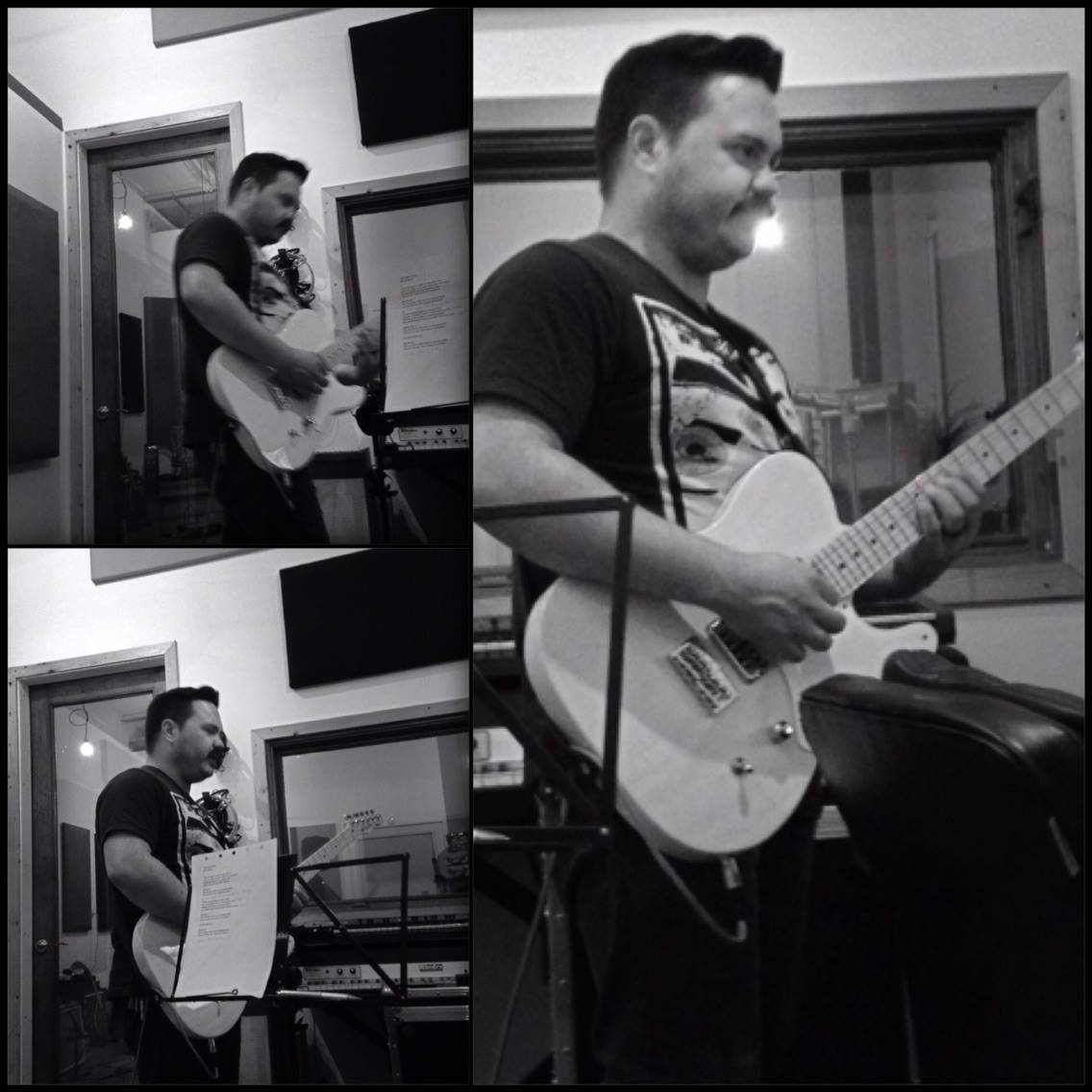 Andy Hernandez (guitars) tearing it up at The Music Box Studios (Orange County, CA), August 2014
Briand Arabaca (vocals for The Torn Images) recording at The Music Box Studios (Orange County,CA), August 2014